Concept
Refined food, perfect for sharing, great vibes, and a sublime and vivid decor, designed to create an impact - such a great mix to cherish!

We love having guests celebrate the bliss of life through appetizing dishes and premium drinks while enjoying great music. We aim to bring delight and fine taste to everyone who wants to attend an elegant dinner in Mykonos, with a French Mediterranean menu envisioned for sharing, savoring, and reaching the highest standards in modern gastronomy. Prepare for Côte d'Azur's finest specialties in a modern Greek decor along with an international staff always happy to help.

Discover Tuya Mykonos, with its lush Bougainvillea vines, charmingly adorning the place, and its sleek reinterpreted Mykonos pergola, with a contemporary touch.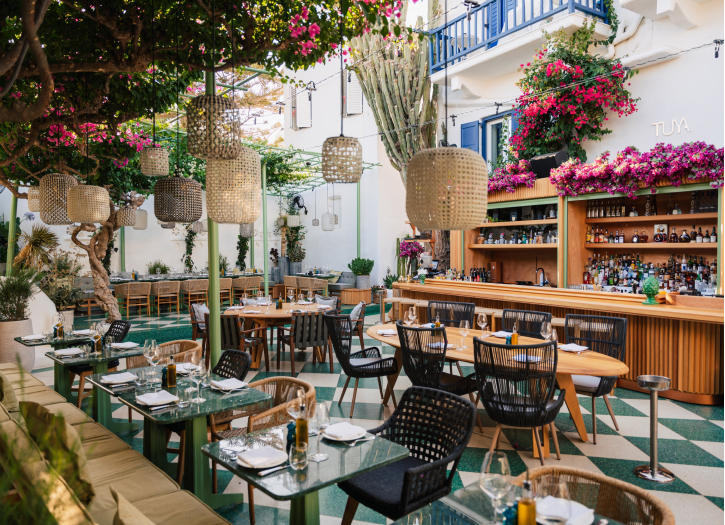 Food for Sharing
You deserve to indulge yourself with the most surprising and tasteful dishes: from the popular Tuna Tartare to Oyster, and from the impressive Rib Eye Steak to the flavorful salads, you'll love every moment! Discover all our culinary masterpieces, one by one, and don't hesitate to mix them, share them and have them posted.
Check the Menu